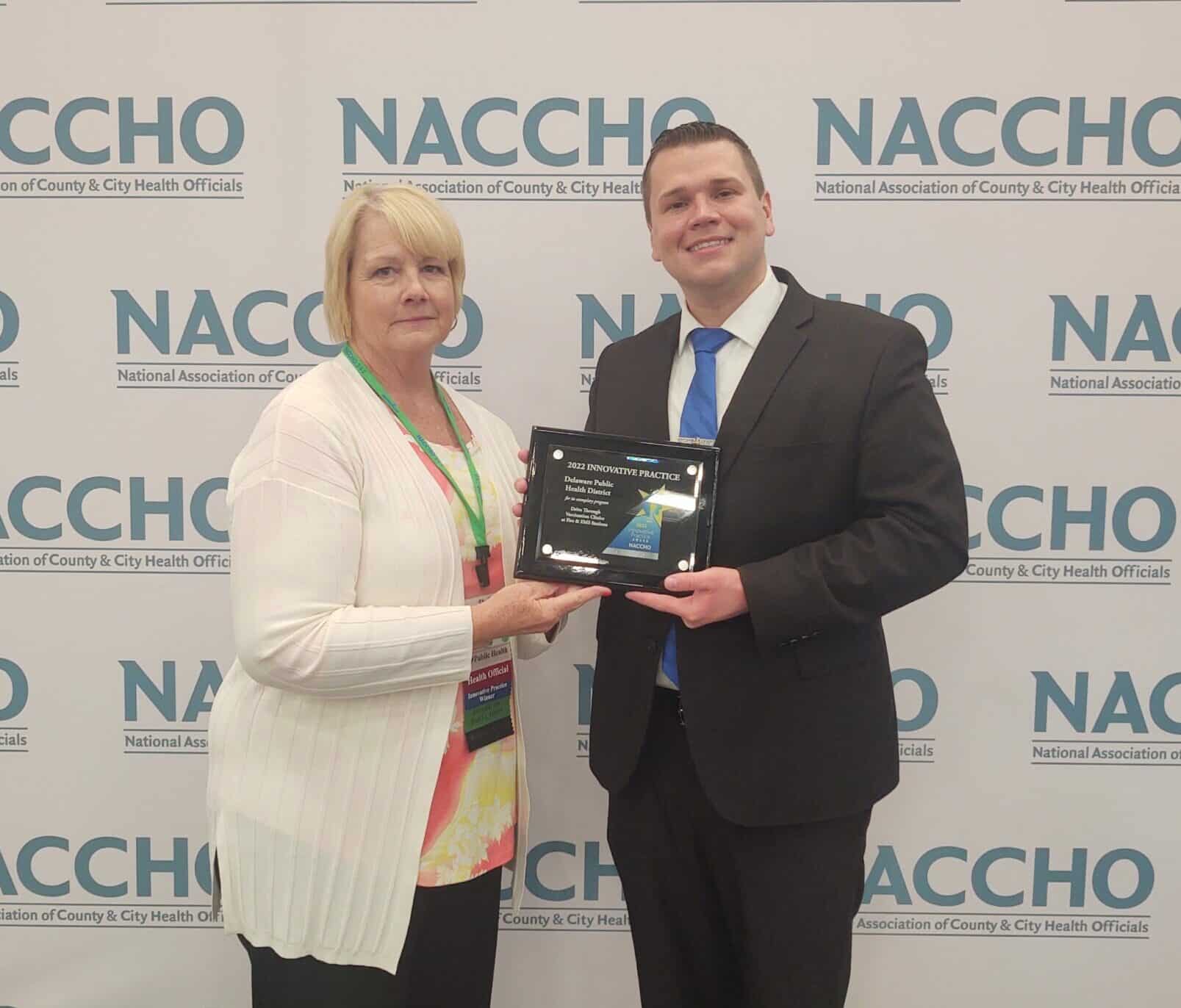 ATLANTA, Ga. – Health Commissioner Hiddleson and Adam Howard, Deputy Health Commissioner Preventative Health Division, received recognition on behalf of DPHD this week at the
National Association of County and City Health Officials (NACCHO)
national conference in Atlanta.
DPHD's "Drive Through Vaccination Clinics at Fire & EMS Stations" was selected as a 2022 Innovative Practice Silver Awardee.
According to NACCHO, "The designation of your program as a Silver Innovative Practice demonstrates the highest level of program innovation to meet the needs of your community during the COVID-19 pandemic. Over the past few months, your application has gone through a rigorous peer-evaluation process by NACCHO's Workgroup members, and your program reflected effective community partnerships and collaboration as well as remarkable adaptability, resilience, and innovation."
DPHD extends a heartfelt thank you to the community partners that made the success of this program possible:
Concord Township Fire Department
,
Liberty Township / Powell Fire Department
,
Delaware County EMS
,
Genoa Township Fire Department
,
Elm Valley
Joint Fire District and
Scioto Township/Ostrander Fire Department.
Last Updated on July 20, 2022