Women, Infants, and Children
WIC is aware of the current shortage of infant formula in stores and will continue to closely monitor the situation. We are working hard to provide regular feedback, information, and guidance. We understand the urgency of resolving these issues to provide healthy nutrition to your little ones.
Below are tips that may help:
Call the store first and ask for product availability.
Ask a store worker if there is more formula in the back if there is not any on the shelf.
Ask when the next shipment arrives.
Ask when shelves are usually stocked.
Talk to the pharmacy to see if they can help.
Do not wait until end of the month to purchase your benefits.
If no resolution, contact the local WIC office.
Call your child's healthcare provider about prescribing an alternative specialty formula if the one currently prescribed is unavailable or difficult to find.
Reach out to local agencies, such as pregnancy resource centers, food pantries/free stores, Facebook moms that may have extra supply to swap.
Use food stamp benefits (snap) to purchase formula. Store brand, though not WIC eligible, is a good alternative to purchase.
WIC will be offered in the Sunbury office on the 3rd Thursday of each month and at the Ashley Wornstaff Memorial Public Library on the 4th Tuesday of the month. Call (740) 203-2061 for more info!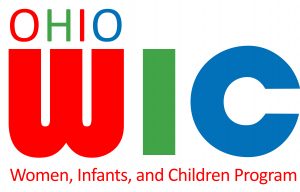 Phone appointments available!
Find us on Facebook
WIC is the supplemental nutrition program for Women, Infants and Children. WIC provides nutrition and breastfeeding education to anyone. It also provides supplemental nutritious foods to income eligible pregnant, breastfeeding and non-breastfeeding postpartum women, infants and children up to 5 years of age.
WIC services include:
• Nutrition and breastfeeding education and support
• Supplement nutritious foods like fruits, vegetables, peanut butter, eggs, milk, cheese and more
• Referral to health care providers and community programs
• Weight and height checks and hemoglobin testing
Frequently Asked Questions