Women, Infants, and Children
WIC will be offered in the Sunbury office on the 3rd Thursday of each month and at the Ashley Wornstaff Memorial Public Library on the 4th Tuesday of the month. Call (740) 203-2061 for more info!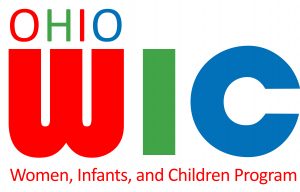 Phone appointments available!
Find us on Facebook
WIC is the supplemental nutrition program for Women, Infants and Children. WIC provides nutrition and breastfeeding education to anyone. It also provides supplemental nutritious foods to income eligible pregnant, breastfeeding and non-breastfeeding postpartum women, infants and children up to 5 years of age.
WIC services include:
• Nutrition and breastfeeding education and support
• Supplement nutritious foods like fruits, vegetables, peanut butter, eggs, milk, cheese and more
• Referral to health care providers and community programs
• Weight and height checks and hemoglobin testing
Frequently Asked Questions