DELAWARE, Ohio – The Delaware General Health District announces that Adam Howard will assume the role of director of the Personal Health Division effective March 1, 2018.
Howard will succeed Joan Bowe, who retires March 15, 2018 after a total of 23 years at DGHD, 10 of those serving as director of Personal Health.
Previously, Howard served as program manager of the Health District's Residential Services Unit. As director of Personal Health, he will oversee clinic services as well as the WIC and communicable disease programs.
Prior to coming to the Health District in 2011, Howard served at the Marion Public Health Department. He received his Bachelor of Science degree in education from The Ohio State University, and recently completed his master's degree in public health from the University of Florida in December 2017.
"Adam's knowledge of public health has always been a great asset to the Health District," said Health Commissioner Shelia Hiddleson. "His knowledge and experience will continue to greatly benefit DGHD, its staff and residents of Delaware County."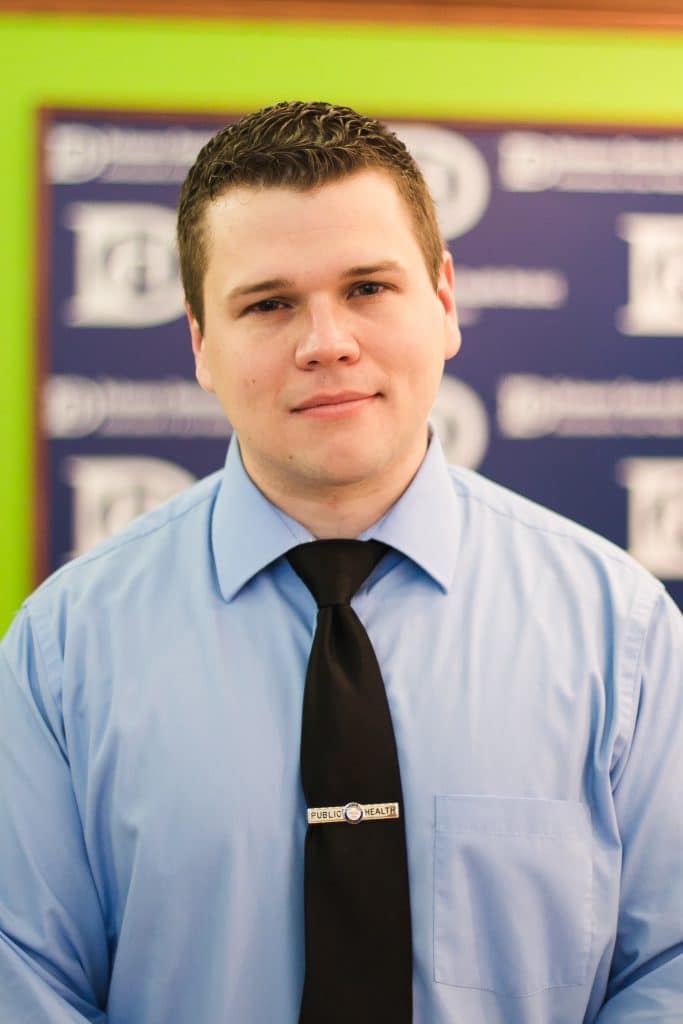 Last Updated on March 5, 2018