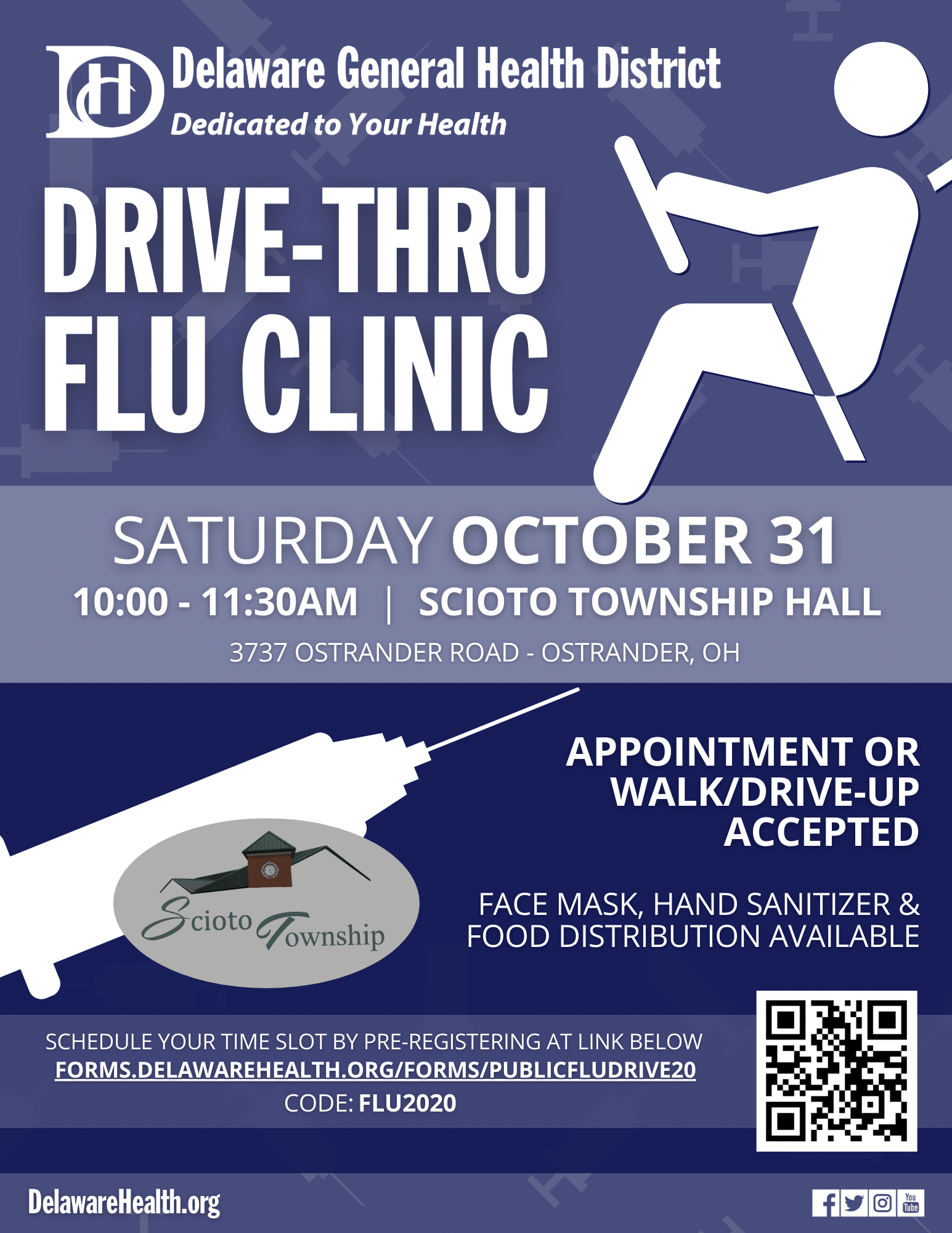 DELAWARE, Oh. – The Delaware General Health District will be offering an opportunity to get your flu vaccination on Saturday Oct. 31, 2020 from 10am – 11:30am at Scioto Township Hall located at 3737 Ostrander Road in Ostrander.
Pre-registration appointments are available and walk-up and drive-ins will be accepted. In addition, face masks, hand sanitizer and food distribution will be provided by Scioto Township.
Those who wish to pre-register can go to https://forms.delawarehealth.org/Forms/PublicFluDrive20 using the code FLU2020. For those who are unable to pre-register, paperwork will need to be filled out prior to getting your flu shot. Please bring identification along with your insurance card (if available).
During the COVID-19 pandemic, it's more important than ever to continue routine vaccinations as an essential means of protecting people and communities from vaccine-preventable diseases and outbreaks, including flu. Flu vaccination can help reduce the overall impact of respiratory illnesses on the population preventing medical visits and hospitalizations as well as lessening the burden on the healthcare system during this pandemic.
Please protect your health and your family's health this season by getting a flu shot!
Last Updated on October 26, 2020